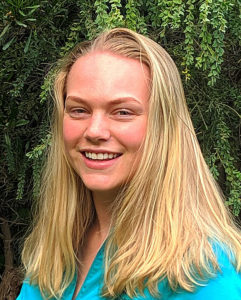 MClinAud, MAud
Laura joined Wangaratta Audiology in January 2022 after graduating from a Bachelor of Applied Science/Master of Audiology double degree at La Trobe University Melbourne in 2021.  Originally from Geelong, the opportunity to move to the North East was exciting and she is enjoying settling into such a welcoming community.
Laura's passion for providing hearing healthcare stems from a general sense of wanting to support and help others, including passing on useful knowledge, and being there in times of need. Audiology combines these roles by building rapport with the client and supporting them through their hearing journey and helping them achieve their goals.
Outside of Audiology, Laura enjoys playing netball locally and spends her spare time listening to podcasts, teaching herself hand embroidery, caring for indoor plants, and watching almost any sport on TV.